There's good and bad news for Midlands admirers of Goat Girl.

The bad news is that drummer Rosy Bones was badly scalded, and as a result is temporarily unable to play, so the band have been forced to cancel their gig at the Hare & Hounds in King's Heath on Mon 16th April.

The band told us:
'We are very sad to announce that due to yesterday's incident we announced, Rosy is still in a lot of pain and unable to play tonight's show in Birmingham. She has been told by medical advice to visit the burns unit today so we will keep everyone updated about her progress and her ability to play upcoming shows. Again to reiterate, these shows will be rescheduled to a later date, we will make sure of that! Either that or refunded to those that can't make it.'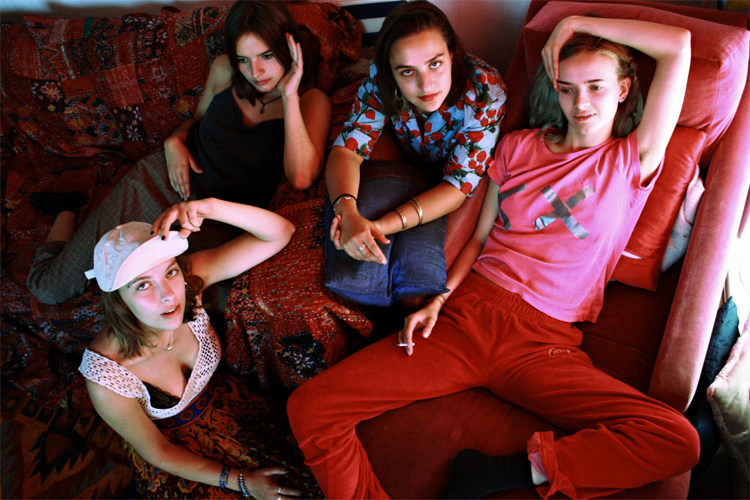 We'll let the band give you the good news too, in this update:
"the good news is these dates have been rescheduled and we will be returning to the garage, as well as to sheffield and birmingham (dates below). All tickets will remain valid and for those who cannot make these rescheduled shows refunds will be offered.
2nd May - London, The Garage
7th May - Sheffield, Picture House Social
8th May - Birmingham, Hare and Hounds"
We wish Rosy a speedy recovery.

'Country Sleaze' by Goat Girl